When: Tuesday 4th April, 9:45 am – 1 pm
Where: Carmelite Centre, 56 Aungier St, Dublin 2
Learn how you can use email marketing to recruit new supporters for your non-profit, and how you can convert them into donors and campaigners.
Speakers
Adrian O'Flynn is one of Ireland's leading digital fundraisers. Previously Digital Marketing Manager at Concern Worldwide, he now works as a consultant and has achieved phenomenal results for charities such as CMRF Crumlin, the Irish Heart Foundation and more.
Joanne Warner is European Director at Care2, and was previously a Director at Blue State Digital. Through these cutting-edge digital organisations she has worked with dozens of non-profits and social justice campaigns, and has a wealth of knowledge about using email to engage and convert.
Who is it suitable for?
Charities, causes and campaigns that are using email marketing and would like to use their lists to attract and convert new supporters.
Sponsors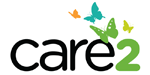 We are delighted to have Care2 – the world's largest community for good – as sponsors of this workshop.
Care2 was founded in 1998 with a simple mission: to help make the world a better place. Today, Care2 is a highly-engaged social network of nearly 40 million citizen activists standing together for good and making extraordinary impact – locally, nationally and internationally – by starting petitions and supporting each other's campaigns.
Find out more at www.care2services.com