When: Thursday 29th June 2017, 9am – 5.30pm
Where: University of Notre Dame, 58 Merrion Square, Dublin 2
Cost: €79 early bird / €99 full price
Public fundraising grows ever more challenging, with increased competition and decreasing returns seen with traditional fundraising methods such as phone and face to face. Digital fundraising is the method showing the most growth, but so many Irish charities and campaigns struggle to use it.
Digital fundraising is often hobbled by unrealistic expectations, or a vicious circle where there is never enough investment to generate a return, and hence never enough return to justify investment. How can fundraisers for progressive charities and campaigns navigate this? How can we effectively fundraise online in a time of increased competition and reduced trust?
Come to Digital FundCamp to learn about what works and doesn't work in digital fundraising – from local and international experts who are getting real results.
This day-long Digital FundCamp will feature expert sessions on:
digital fundraising best practice
setting realistic expectations and targets
integrating campaigning and fundraising online
how small tweaks to online fundraising materials (such as donation pages, landing pages and emails) can bring in increased revenue
how to integrate offline and online fundraising methods.
We'll also have Ignite presentations and 'Open Space' peer knowledge exchange sessions, and the day will be packed full of useful exercises so you can put what you learn into practice right away.
Who is it suitable for?
Charities
Non-profit organisations and social enterprises
Progressive causes and campaigns
Cultural institutions
The Speakers & Topics
Adrian O'Flynn – Digital Fundraising Funnel: Trust first, fundraise second
Adrian O'Flynn was the Digital Marketing Manager at Concern Worldwide and now works on a freelance basis with charities in Ireland, England and the US. He specialises in storytelling and Facebook, but his expertise really lies in helping charities think about and fundraise on digital. And he has had some notable successes doing this, including with the Mark Pollock Trust and other Irish charities.
Joanne Warner – Fundraising Through Campaigning
Joanne Warner is European Director at Care2, and was previously a Director at Blue State Digital. Through these cutting-edge digital organisations she has worked with dozens of non-profits and social justice campaigns, and has a wealth of knowledge about integrating fundraising and campaigning
Eugene Flynn, 54 Degrees – Persuasion Design
How small changes can make big impacts on online donations
Simon Scriver, ChangeFundraising.com – Integrating Your Online and Offline Fundraising
Simon Scriver is a professional fundraising consultant, coach, trainer and practitioner, who has won multiple awards including Fundraising Ireland's 'Small Budget, Big Impact' award.  He offers advice and training to non-profits to make their fundraising more cost-effective and regularly speaks at international conferences. He is the only person in Ireland with a CFRE, a Diploma in Fundraising and a Certificate in Fundraising.
Also featuring:
Ignite Presentations
Peer Knowledge Exchange Sessions
Networking drinks afterwards
Tasty lunch included in ticket price 🙂
Sponsors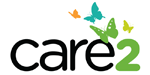 We are delighted to have Care2 – the world's largest community for good – as sponsors of this workshop.
Care2 was founded in 1998 with a simple mission: to help make the world a better place. Today, Care2 is a highly-engaged social network of nearly 40 million citizen activists standing together for good and making extraordinary impact – locally, nationally and internationally – by starting petitions and supporting each other's campaigns.
Find out more at www.care2services.com
Other Sponsors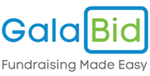 We're delighted to have GalaBid as a sponsor of Digital FundCamp. GalaBid's all-in-one mobile fundraising platform provides nonprofits with easy-to-use software to help manage their fundraising efforts before, during and after their live event, auction and online pledge campaign.
Become a sponsor
Interested in becoming a sponsor of Digital FundCamp? It's a great way to get your services and brand in front of a highly relevant audience of non-profits and campaigns.  Contact hello@digitalcharitylab.org – we'd be delighted to discuss a sponsorship package.